It is so good to be back sewing and quilting after a weekend in Black Mountain for a Fall Conference
.
Though I thoroughly enjoyed my weekend at the Carolina Pregnancy Care Fellowship's Conference,
seeing old friends and making new ones with those who have a passion for the pregnancy center ministry,
I missed my sewing machine!
This morning I wanted to hit the deck and quilt but had way too many loose ends from the conference to tie up. This wonky block got finished only minutes ago, so my whoop is a little one!
I love the plaid quilting design!
During the week I did manage to find time to visit my local quilt shop only 10 minutes from my front door. I needed a quilt store fix! With resistance breaking down I purchased these Fall lovelies. The brown print is Posh Pumpkins by Sandy Gervais for Moda Fabrics. I love the whimsy design.
Amazing how lifted I felt after touching, feeling and looking at beautiful quilting fabric and finished quilts. It's so nice too to find fabric on a display table that works well together instead of it separated by color as done in most fabric stores.
Today I stopped by the office (A Morningstar Storage Unit that is a makeshift office) to pick up a file. Sitting on the desk was this package of Guatemalan coffee in a colorful stripe fabric bag tied with blue satin ribbon left for me. Of course I was attracted to the fabric, what quilter or sewist wouldn't take notice? But then the aroma of the coffee! I can't wait to brew a pot!
Pastor Mike and his wife are working in Guatamala in a Feed and Teach program. He travels back to the Carolinas once a month to take care of business. The coffee is going to be sold to raise funds for their mission. I'm not sure the price of a bag just yet but if anyone is interested let me know. I understand the coffee is smooth and quite good!
.
Looking forward to tomorrow morning with a cuppa while quilting another star block.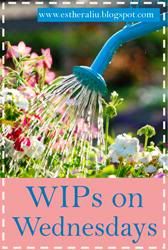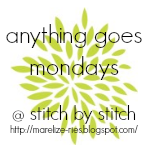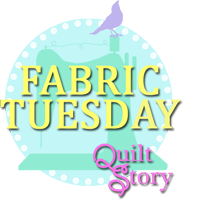 Thank you for visiting and wishing you a great sewing or quilting day!